Hi! Thanks for visiting my little blog.
My name is Vukašin Terzić. I am a digital nomad (not really) with passion for Microsoft Azure, DevOps and PowerShell. I currently work as a Solution Architect for KPCS and I spend most of my time on projects (= beaches) in California. I really enjoy having hands-on experience with Azure related projects, but also with Hyper-V and fun things like clustering, Hyperconverged infrastructures, Modern device management with Microsoft365, Active Directory etc.
I got my first computer in 1989. My first IT job was in $Y = 2002, but before that I was already building and fixing computers for all of my friends. Therefore I have more than ((Get-Date).Year - $Y) years of IT experience.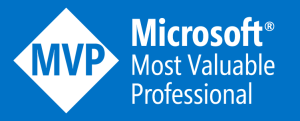 I am also Microsoft MVP for Azure. You can find my profile here: Vukasin Terzic, Microsoft Azure MVP
Away from work I am a father of a beautiful girl, PADI Certified Master Scuba Diver, skydiver and a rookie runner.
If you wish to get in touch with me, you can contact me on Twitter or LinkedIn.
FAQ:
Why AzureIs.Fun domain?
I also own a domain vukasinterzic.com where I have a simple page about me. I wanted to keep it like that and I didn't want to turn that domain into a blog. Subdomain blog.vukasinterzic.com seemed too long and boring. I wanted something fun, because Azure is Fun … It's not really universal blog domain, I can shift my area of focus in the future and it would be difficult to continue blogging about something non Azure related. Maybe not the smartest decision, the time will show :)
Why should I read and trust what you write?
That's up to you :) But if you do, thank you. I hope that my previous experience and certifications give me some credibility.
Are you Azure Certified?
Yes, I currently have the following Microsoft Cloud Certifications:
Azure Architect Expert
Azure DevOps Engineer Expert
Azure Security Engineer Associate
Azure Administrator Associate

Azure Fundamentalss

Microsoft 365 Enterprise Administrator Expert
Microsoft 365 Security Administrator Associate
Microsoft 365 Fundamentals
PowerPlatform Fundamentals
Why is this FAQ section so short?
Because it's fake, no-one really asked any of this. There goes my credibility …